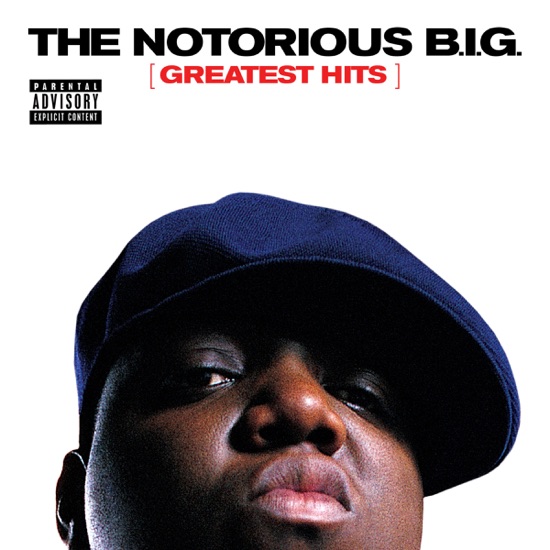 One of the best to ever grip a mic, Biggie's Bed-Stuy crime tales, player lifestyle, and untimely death made him a legend.
His 1994 debut, "Ready To Die," featured the classic hits "Juicy," "Big Poppa," and "One More Chance."
Biggie was murdered in 1997. His posthumous LPs include "Life After Death" and "Born Again."
Biggie helped make stars out of Lil' Kim, Jay-Z, Ma$e, the Lox, and Puff Daddy.
He called himself Frank White after Christopher Walken's character in the film "King Of New York."
The Notorious B.I.G.
One of the most revered rappers in the history of hip-hop, the Notorious B.I.G. recorded only two official albums, but he remains a lyrical legend years after his death. Born and raised in Bed-Stuy Brooklyn, Biggie got his start working with DJ Mister Cee (Big Daddy Kane's DJ) and making cameos on records by Mary J. Blige and Craig Mack. His first solo single "Party And Bullsh*t" was featured on the soundtrack to the 1993 comedy Who's The Man?. He hooked up with Puff Daddy's upstart Bad Boy label and dropped his classic debut LP Ready To Die in 1994. The album burned up the charts thanks to hit singles like "Juicy" and "Big Poppa." Mixing a potent blend of street thuggism and flossy living, his deep narratives spoke to listeners from all walks of life. The combination of Biggie's charm on the mic and Puffy's ultra-catchy, sample-based production made them both rich and famous. After his album's success, Biggie put on his BK crew Junior M.A.F.I.A. and sparked Lil Kim's solo career. On March 9th, 1997, he was gunned down in Los Angeles. Many speculated it was due to a supposed "east-west beef" between Bad Boy and Death Row, although no one was ever arrested or charged in the case. Biggie's second LP Life After Death dropped three weeks later and debuted at #1, sporting singles like "Hypnotize" and "Mo Money, Mo Problems." In 1999, Born Again appeared, loaded with cameos from the biggest names in the business. Today he remains one of hip-hop's all time greats, influencing a generation of emcees from beyond the grave.
Download One more chance by Notorious BIG