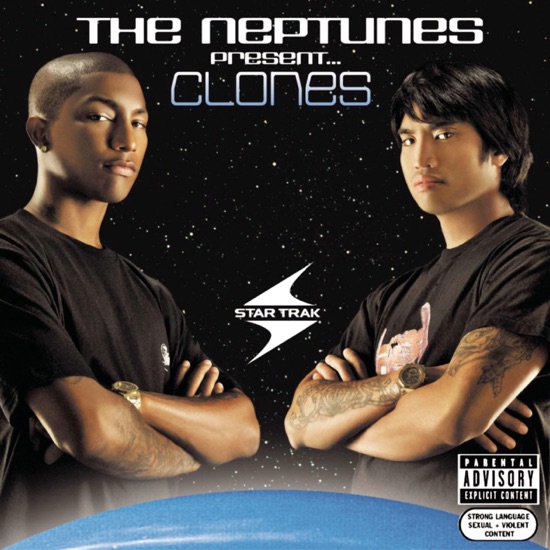 As half of the Neptunes, Pharrell Williams has been one of this decade's most popular and influential hip-hop producers.
While in high school in Virginia Beach, Williams was in a band with fellow Neptune Chad Hugo and super-producer Timbaland.
Pharrell made his production debut with Wreckx-n-Effect's 1992 smash "Rump Shaker."
Pharrell was named Esquire's Best Dressed Man for 2005 and has a line of sunglasses for Louis Vuitton.
At the 2004 Grammy Awards, Williams performed the Beatles' "I Saw You Standing There" alongside Sting and Dave Matthews.
Pharrell Williams
Few who saw Pharrell Williams emerge in the '90s could have imagined that he'd grow into Skateboard P, the pop star and television personality. The Virginia native is something of a prodigy, having scored his first hits like Wrecks-N-Effect's "Rump Shaker" as a teenage protégé for Teddy Riley, and then joining forces with high school friend Chad Hugo to form the Neptunes, one of the most successful production teams in modern urban pop. During their reign, the Neptunes veered from scoring thug-rap tracks for the likes of N.O.R.E. ("Superthug") and Mystikal ("Shake Ya Ass") to crafting surprisingly funky radio pop for Britney Spears ("Toxic"), Gwen Stefani ("Hollaback Girl"), Justin Timberlake ("Rock Your Body") and many others. Their sound consisted of brittle, raw, and highly melodic keyboard riffs and bass drums that could sound funky and poignant. In 2001, Williams and Hugo formed the pioneering rock/hip-hop hybrid N.E.R.D., an acronym for No One Ever Really Dies, and released their highly acclaimed 2002 debut In Search Of. But by 2006, Pharrell was growing into a full-fledged solo star. While his 2003 single "Frontin'" was issued under the Neptunes moniker, his 2006 album In My Mind found him alone, singing and rapping with equal aplomb. In 2013, he peaked with contributions to two major hits, Daft Punk's "Get Lucky" and Robin Thicke's "Blurred Lines," and released "Happy," a No. 1 smash for the Despicable Me 2 movie that earned him an Oscar nomination. The following year, he released his gold-certified G I R L, and became a judge on NBC's singing competition The Voice.
Download Frontin by Pharrell