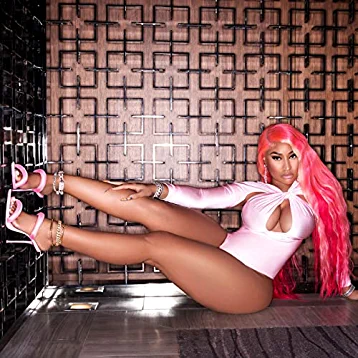 Nicki Minaj smashed the music scene before she even dropped an album.
Raised in Jamaica, Queens, she got her start on the New York mixtape circuit.
Nicki Minaj's first solo hit was "Your Love."
She's dropped scene-stealing verses for Usher, Ludacris and Sean Kingston.
At the end of 2010, she dropped her platinum debut, Pink Friday.
Nicki Minaj
Nicki Minaj captivated the music world before she even released an official album, landing magazine covers as well as collaborations with Usher, Mariah Carey, Ludacris and others. Such is the life of a protege of Lil Wayne, one of the biggest artists in popular music. But Minaj isn't a New Orleans rapper; she actually hails from Jamaica, Queens, and got her start on the Rotten Apple mixtape circuit. Lil Wayne discovered her and brought her into his ever-growing Young Money collective. She quickly stood out with a hypersexual, bi-curious persona, fantastic rhyme schemes and outlandish costumes that toyed with a "Barbie world" image. The 2009 group album We Are Young Money (and its accompanying hits like "BedRock") as well as spotlight-stealing guest verses for Ludacris ("My Chick Bad") and Usher ("Lil Freak") brought her national exposure. As the hype and controversy (including a "beef" with prototypical gangster mistress Lil' Kim) reached a fever pitch, Minaj released her first hit single, "Your Love." At the end of 2010 she released her debut album, Pink Friday. It quickly went platinum and launched hits including "Right Thru Me" and "Moment 4 Life."