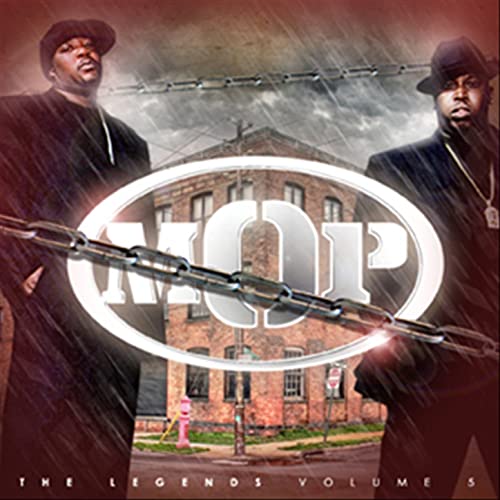 Representing Brownsville, Brooklyn, M.O.P. are arguably the most intense and rowdy outfit in hip-hop today.
M.O.P. stands for Mash Out Posse. They comprise Billy Danze and Lil' Fame.
Gang Starr backbone and super-producer DJ Premier produces many tracks for M.O.P.
They are best known for their hit singles "How About Some Hardcore," "Ante Up," and "Cold As Ice."
M.O.P. have collaborated with many other high-caliber N.Y.C. artists, including Freddie Foxxx, Afu-Ra, and Big Pun.
M.O.P.
When it comes to hardcore hip-hop, no one can front on Brownsville's Mash Out Posse. One of the most verbally confrontational duos in the game, Lil Fame and Billy have been bringing the ruckus since 1993. With brutally aggressive, in-your-face delivery and rabble-rousing beats, few crews can compete with their energy on the mic. They've released five albums since 1994, often hooking up with the one and only DJ Premier on production. They're best known for high-octane singles like "How About Some Hardcore," "Ante Up," and "Cold As Ice."
Download Ante up by MOP