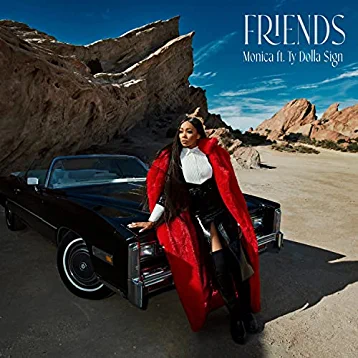 A gifted vocalist who catapulted to fame as a teen in the 90s, Monica has grown into one of R&B's most dependable stars.
In 1995, she hit the charts (at the young age of 14) with the successful single "Don't Take It Personal."
"That Boy Is Mine," a duet between Monica and Brandy, was one of the most successful selling US singles in history.
Monica played (and sang as) Motown legend Mary Wells on an episode of the TV drama "American Dreams."
Missy Elliott produced a number of the songs on Monica's 2003 album "After the Storm" -- including the single "So Gone."
Monica
A skilled songstress from Atlanta, Monica debuted in 1995 with her first album, Miss Thang. Though only 15 years old, her talent was undeniable, and she saw her first single, "Don't Take It Personal (Just One of Dem Days)," soar up both the pop and R&B charts. Her follow-up, 1998's The Boy Is Mine, was also a hit, fueled by the title track, a duet with Brandy. After that, however, Monica's rising star plateaued a bit, thanks to a long delay between albums. Her third album was initially released only in Japan after a lukewarm lead single and then revamped (including an in-studio overhaul) as 2003's After the Storm. Next album, 2006's The Makings of Me, also earned considerably less attention than her earlier efforts and featured her least successful singles to date. But the resilient singer came back again with a 2009 reality show called Still Standing and a 2010 album of the same name.