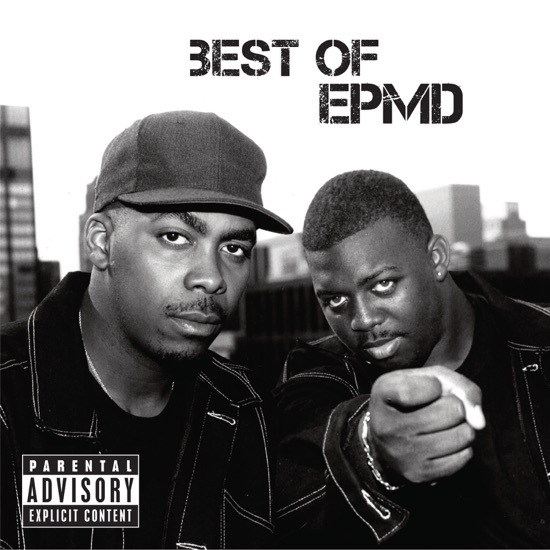 A duo out of Long Island, EPMD were among hip-hop's elite crews during the late 1980s and early '90s.
Their '88 debut, "Strictly Business," is untouchable, with the classic tunes "You Gots To Chill" and "It's My Thing."
Comprised of Erick Sermon and Parrish Smith, they released six albums between '88 and '99.
They also discovered and produced new talent, including Das Efx, Keith Murray, and Redman.
Producer/emcee Erick Sermon is also a member of the Def Squad. In 2000, he briefly changed his name to Erick Onassis.
EPMD
A pioneering duo out of Long Island, EPMD (Erick and Parrish Making Dollars) released their first single "It's My Thing" b/w "You're A Customer" in 1987. Their debut album Strictly Business dropped in '88 and was an instant classic, chock full of exceptional tunes like "You Gots To Chill" and "Let The Funk Flow." With mellow, monotone flows and sample-heavy production, they developed a loyal following and released three more albums over the next few years. They broke up in '92, and both embarked on solo careers. They reunited in 1997 to drop their fifth record Back In Business, and a sixth in '99. Erick Sermon has produced for many other artists, and is also a member of Def Squad with Redman and Keith Murray.
Download Da joint by Epmd