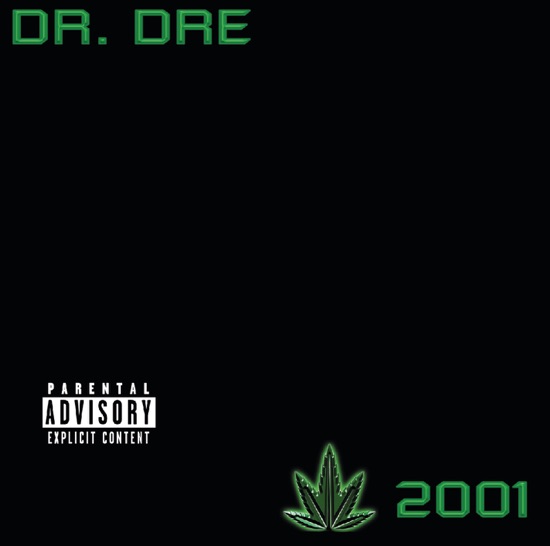 A stellar producer with many classics to his credit, Dre is among hip-hop's most successful and consistent superstars.
Dre has been responsible for launching the careers of Snoop, Eminem, Daz, Kurupt, Warren G, and Nate Dogg.
Dre got his start as a mix-tape and party DJ before joining the World Class Wreckin' Cru.
Dre's work with N.W.A., as well as "The Chronic," was instrumental in the exploding popularity of Gangsta Rap.
Dre has also produced for the D.O.C., Above the Law, the Firm, Eve, Nas, Snoop, and of course Eminem.
Dr. Dre
Irrefutably one of the most important artists in the history of hip-hop, if not all popular music, Dr. Dre has amassed an astonishingly impressive body of work over his lengthy career. He got his start as a DJ in Los Angeles, was a member of the World Class Wreckin Crew, and in the late 1980s formed NWA. Dangerous though their lyrics were, Dre's production was equally important to the success of the group. His knack for unforgettable beats, funky basslines and cinematic depth proved the perfect accompaniment to their confrontational rhymes. Dre left the crew after their third record, and in 1992 released The Chronic, an untouchable masterpiece of California Gangsta Rap. Chock full of Parliament/Funkadelic basslines, high-pitched synths, and lolo-rockin' beats, track after track of G-Funk gems propelled the album to the top of the charts, made Snoop Dogg a household name, and changed the sound of hip-hop forever. In 1999 he produced Eminem's hugely successful The Slim Shady LP, followed several months later by Dre's long-awaited sophomore release, 2001. The album proved that Dre's already incredible talents were getting even better, with elaborate, orchestrated production perfectly balancing funkiness and complexity. Trendsetter, talent spotter, mic-ripper, and producer extraordinaire -- after more than twenty years blessing speakers around the world, Dr. Dre is still at the top of his game.
Download Still DRE by Dr. Dre