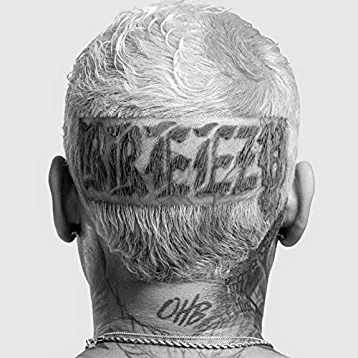 Clearly influenced by crossover megastar Usher, Chris Brown's musical style is glossy R&B with a touch of rap.
Signed to Jive Records, Chris dropped his first single when he was just 16 years old.
With "Run It!", Brown became the youngest male solo artist to release a single that reached No. 1 on the Billboard Hot 100.
Chris Brown has also sung on hits for David Banner, Jordin Sparks, Bow Wow and Twista.
In 2011 he achieved his first number one album, F.A.M.E.
Chris Brown
Mit seinem guten Aussehen und gekonnten, von Michael Jackson inspirierten, Tanzbewegungen wurde Chris Brown ein Star des R'n'B der 2000er. Es schien so als ob er kurz davor wäre zu einem der Megastars des Popgeschäftes aufzusteigen, doch ein Skandal um häusliche Gewalt zerstörte beinahe seine Karriere. Der aus Virgina stammende Brown arbeitete Zeit seiner Jugend hart an seinem Gesangstalent. Als die Familie nach New York zog, entbrannte ein Bietwettbewerb zwischen den Labels um den jungen Brown. 2005 erschien das Debüt "Run It!" und wurde der erste Nummer 1 Hit des damals 16-Jährigen. Das darauf folgende selbstbetitelte Album enthielt weitere Top 10 Hits. Auch das mit Platin ausgezeichnete Werk "Excklusive" von 2007 überzeugte mit Hits wie "Kiss Kiss". Im selben Jahr bewies er seine Tanzkünste im Film "Stomp The Yard" und ergatterte eine Rolle in "This Christmas". Doch seine vielbeobachtete Beziehung mit Rihanna endete im Desaster, als er den Popstar am Vorabend der Grammys 2009 tätlich angriff. Die negative öffentliche Meinung ließ das Album "Graffiti" 2009 zum Flop werden. 2010 erfolgte mit "Deuces" ein phänomenales Comeback, das mit "F.A.M.E." 2011 seinen würdigen Abschluss fand.
Download Psychic by Chris Brown