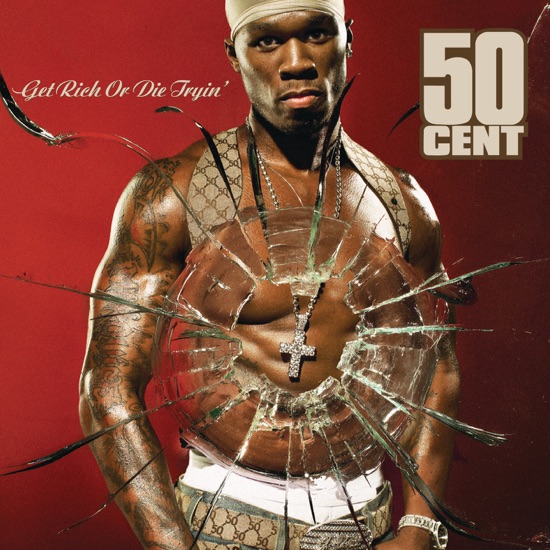 This former crack dealer from Queens began his career with "How to Rob," which skewered quite a few big-name emcees.
50's gone on to spar with numerous rappers -- and get shot nine times (including once in the jaw).
He began a beef with Kanye West in 2006, when 50 lashed out at Kanye for criticizing George Bush after Hurricane Katrina.
Their feud culminated in 2007, when 50 threatened to retire if Kanye's new album outsold his, which is exactly what happened.
50's G-Unit crew includes Lloyd Banks and Tony Yayo.
50 Cent
After seven years of No. 1 hits and multiplatinum albums, 50 Cent threatened to give it all up in 2007 if Kanye West's album outsold his. Well, that's exactly what happened, but don't expect to find Fiddy down for the count anytime soon. After all, Curtis James Jackson III survived a youth spent hustling on the streets of Queens' rough Jamaica neighborhood, imprisonment, stabbings and shootings to become one of the most successful emcees and entrepreneurs in the biz. 50 Cent gained notoriety after releasing debut single "How to Rob," a 1999 underground hit that described him robbing various prominent rappers of their jewels. It earned him a lot of buzz, but he also caught some flack from various emcees. This may or may not have led to 50 Cent being shot and stabbed in 2000. After recording a debut album (Power of the Dollar) that ended up unreleased, he was signed by Eminem's Shady Records label, thanks in part to his reputation on N.Y.C.'s mix tape circuit. Get Rich or Die Tryin' came out in early 2003 and propelled him to rap superstardom. He followed it with 2005's The Massacre, 2007's Curtis, and 2009's Before I Self-Destruct. Not content with a solo recording career, 50 has also released an album with his G-Unit Crew; put his name on a clothing line, a Reebok sneaker and an energy drink; written a book; and starred in a semi-autobiographical movie.
Download Pimp by 50 Cent